Do you know if you have been born again?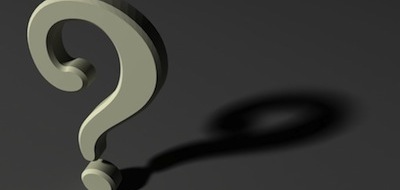 If your life was suddenly taken, right now! Do you know for sure whether or not God would let you into Heaven?
Did you know that you can be a good person, do lots of good things, even go to church, and yet still not be ready to meet God?
Was there ever a time and point in your life, when you know that you accepted Jesus Christ to be your Lord and savior?
The salvation of your soul, is the most important decision you will ever make in your whole life. Listed below are the biblical steps explaining salvation.
MOST ASSUREDLY, UNLESS A PERSON IS BORN AGAIN, HE CANNOT SEE THE KINGDOM OF GOD. (John 3:3)
Birth is obviously a distinct experience. In John Chapter three, Jesus explains that there is an experience called a spiritual birth that God requires before we can ever be accepted by Him.


GOD NOW COMMANDS ALL MEN EVERYWHERE TO REPENT. (Acts 3:19, Acts 17:30)
To repent, means to turn around 180 degrees, and to walk in the opposite direction. No matter who we are, God has a better plan for our life. We need to turn around, and follow God.


HE WHO BELIEVES IN GODS SON HAS EVERLASTING LIFE, HE WHO DOES NOT BELIEVE SHALL NOT SEE LIFE. (John 3:36)
Nearly 2000 years ago, God sent His son Jesus Christ into our world. He lived a perfect sinless life, and then gave His life on the cross to pay the judgment price for our sins. God wants us to put our faith in his son Jesus Christ.


IF WE CONFESS OUR SINS, HE IS FAITHFUL AND JUST TO FORGIVE US OUR SINS AND CLEANSE US. (I John 1:7-9)
It seems too easy, but it is true. God says if we will admit to being wrong, He will forgive all of our past, present, and future mistakes.


AS MANY AS RECEIVED HIM, TO THEM HE GAVE THE POWER TO BECOME CHILDREN OF GOD. (John 1:12)
Knowledge about God is a wonderful thing. God however wants us to go beyond knowledge of Him and to personally receive a living relationship with Him.


BEHOLD, I STAND AT THE DOOR AND KNOCK. IF ANYONE HEARS MY VOICE, AND INVITES ME TO COME IN, I WILL. (Revelation 3:20)
This verse is a promise from Jesus Christ, that if we simply ask Him to come into our heart, He promises He will.

To know God and be ready for heaven,
follow these steps:
A. Admit you are a sinner.
"There is no one righteous, not even one ... for all have sinned and fall short of the glory of God."
Romans 3:10,23. (See Romans 5:8; 6:23.)
Ask God's forgiveness.
"Everyone who calls on the name of the Lord will be saved."
Romans 10:13
B. Believe in Jesus
(put your trust in Him) as your only hope of salvation.
"For God so loved the world that he gave his one and only Son, that whoever believes in him shall not perish but have eternal life." John 3:16 (See John 14:6.)
Become a child of God by receiving Christ.
"To all who receive him, to those who believed in his name, he gave the right to become children of God." John 1:12 (See Revelation 3:20.)
C. Confess that Jesus is your Lord.
"If you confess with your mouth, 'Jesus is Lord,' and believe in your heart that God raised him from the dead, you will be saved." Romans 10:9 (See verse 10.)
For further help, please contact us!
Source for the "ABC's of Salvation" found here.